Shine light on energy savings
LEDs, or light-emitting diodes, provide the most current lighting technology. Compact fluorescent bulbs (CFLs) are still available but are being phased out of production, while traditional incandescent bulbs are no longer manufactured.
LEDs are efficient, come in a variety of colors and last for many years. That makes them the perfect choice for those hard-to-reach spots.
Compare the benefits of these options below.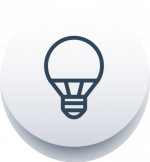 Use 80% less energy than incandescent light bulbs
Last up to 25 times longer than incandescent light bulbs and up to 3 times longer than CFLs
Start instantly; no warm-up time required
Generate very little heat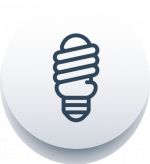 Use 70% less energy than incandescent light bulbs
Last 8 to 10 times longer than incandescent light bulbs
Come in different sizes and shapes to fit almost any fixture
Start slower; can take about a minute to reach full light output
Light Fixtures
When updating your home's lighting, explore the variety of energy-saving options for fixtures available. You'll find energy-saving indoor and outdoor options.
• Look for the ENERGY STAR label for good quality, a minimum two-year warranty and long life (light sources last 10-25 times longer).
• Make sure you have a compatible dimmer switch if you want to dim your lights. Fixture manufacturers can provide a list of approved dimmer switches.
• Many size and shape varieties are offered, including specialty options, such as outdoor and indoor decorative light strands.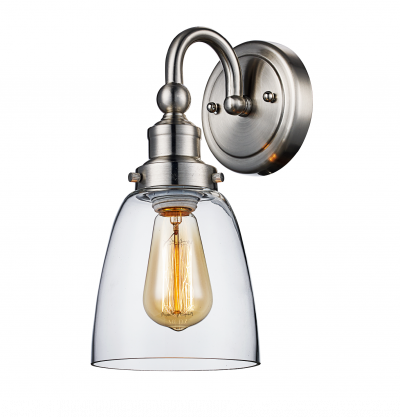 A note about ceiling fans
Run ceiling fans only when someone is occupying the room. Ceiling fans cool people, not rooms. In the winter, set the fan to run in a clockwise direction to push warm air down. During summer, set the ceiling fan to run counterclockwise to circulate cool air in the room.
Copyright ©2022 Energy Smart SC. All Rights Reserved